Things to Consider Before Installing Solar Panels on Miami Roofs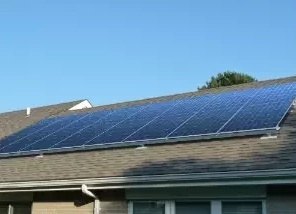 More households are using solar energy to power their homes through the use of Miami roofs solar panels. Before using these roof-mounted photovoltaic (PV) systems, homeowners need to understand a few things for them to make intelligent decisions in using this natural and renewable source of energy.
Energy Needs. Consult a professional solar contractor to calculate your planned energy usage, not your current or actual usage. You have to consider if your energy needs will go up (growing family) or down (kids going to college).
Property Tax. Your property will not be reassessed for tax purposes if you installed solar panels. Reassessment is made only if the square footage of your house increases such as the construction of additional rooms. Generally, solar panels installation is exempt from property taxes.
Solar Panel Lifespan. A solar panel lasts around 30 years with very minimal maintenance. You only need to hose it down with water and clean leaves and other dirt on the surface, especially during summer. Solar panels lose around half percent conversion efficiency every year.
Safe on Miami Roofs. Solar panels should not cause any harm to your roof when properly installed. In fact, they could enhance insulation of your house, particularly the rooms or attic located just below the solar panels.
Batteries. Unless you are building a self-contained house in remote areas, you need not to worry about getting power at night because your local power utility will continue to supply you with electricity after the sun sets. In fact, some rebates do not start unless your power system is linked to a grid.
Installation Cost. Various roofing styles necessitate different installation costs. Putting solar panels on asphalt shingles costs less than if you put them on shakes or Spanish tiles because the latter are far more brittle and require more care and preparation in installation.
Orientation. While southwest-facing roofs are best for solar panels, the orientation of your solar panels is not that important as others may think. Positioning the panels to face south, west, southeast, east or north-northwest is also acceptable.
Solar Warranties. Two kinds of warranties are usually offered by contractors – the one on panels and inverters lasting around 20 to 25 years (panels) and 5 to 10 years (inverters) and the other on their work quality, which means that they did not mess up your roof.
Insurance Coverage. Get insurance after you install solar panels on your roof. Though you may have to pay the extra premium each month at probably not more than $10, you will be protected from fires and other hazards.