Things to Consider Before Installing a New or Replacement Roofing in Birmingham Al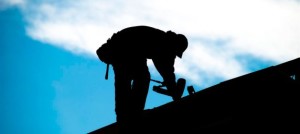 Whether you are installing a new roof over your house or replacing an old one, roofing is a big project. Roofing Birmingham Al installation costs a lot of money such that homeowners should be certain there is a need for a new or replacement roof to avoid unnecessary expenses.
Before embarking on a roofing project, consider the following factors as these may impact and create unwanted consequences once roofing work begins.
Thorough Inspection
The entire roof must be thoroughly inspected by a licensed and experienced professional. Inspection includes all components of the roof system such as the flashings, decks, rafters and trusses.
Project Cost
Replacing or installing a new roof is expensive. That is why it is always advisable to know beforehand how much you will be spending for the entire project. After all, you do not want to run out of funds midway through the project. A functional and easy-to-use roof replacement calculator can do wonders to your budget management. It will help you obtain a realistic estimate of the costs and prepare you for what lies ahead.
New Roof or Resurface
Homeowners at times have the option of removing the old roof and mounting a new roof or just covering the old roof with the new one. While putting in a new roof without removing the old material cuts completion time, removing the old roof is advisable if its present condition will only weaken the new roof.
Roof Materials
Carefully think about the roof material that you will be using for your new roof. You might have used the old roof to save money but that constraint no longer exists now. Some home designs work better with specific materials.
Roof Age
The average roof lasts about twenty years, give or take a few years depending on the materials used and workmanship. If your roof is considerably less than this age, other factors might be causing your roof problems and not necessarily the roof itself.
Written Contract
A written contract will ensure that both parties to the agreement knows precisely their rights and responsibilities before the project commences. The contract should contain details of the project, including scope of work, materials to be used and costs. New works to be performed or materials to be added must follow the steps outlined in the contract.
Noise
Putting up a new roof requires weeks of noisy work. If a member of your household is having trouble sleeping at night, it might be best to defer work until such time the noise that usually comes from roofing work is tolerated by everybody.