Texas Roof Repair: Tips for Getting the Roof Repair Right
Texas has a strangely severe weather that is characterized by high winds, torrential rainfall and unexpected hail storms. Every year, there are many months of temperatures going beyond 90s and 100s, resulting in great havoc to the roofing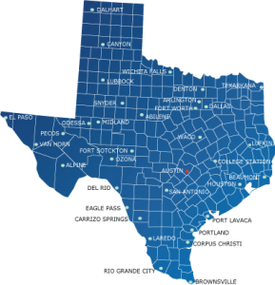 shingles. In fact, storm related roof damages account for millions of dollars in property damages in Texas. Besides, the hot and humid weather is responsible for mold growths on roofs. Therefore, homeowners in Texas should usually engage in regular roof inspections, especially before the beginning of the hot summer temperatures and the fall and winter rains in order to promptly control the effects of the weather on their roofs. The ground and attic inspections should then pave way for roof repair.
What Should Homeowners Know Before Embarking on Roof Repair Texas?
For homes located in Texas, the homeowners should contact their insurance agents to establish whether the repairs should comply with the Texas Windstorm Building Code (TWBC). Roof repairs that need to comply with TWBC criteria will require the adjusters or insurance agents to adhere to the Windstorm Inspection Program and to offer the homeowner the requisite compensation according to hail and windstorm insurance coverage.
Every Texas roof repair job that is done in line with TWBC compliance usually gets the Certificate of Compliance, Form WPI 8, which is issued by the Texas Department of Insurance (TDI). Indeed, homeowners should always contact their local building officials for details on roof repair requirements and necessary compliance. The homeowners should also contact their insurance agents for determination of whether certain roofing San Antonio, Dallas, Fort Worth, Houston or Austin products should be subject to specific insurance discounts.
How to Select the Best Roof Repair Contactor in Texas
When dealing with prospective roofing contractors Houston TX, Dallas, Austin, Fort Worth or San Antonio, homeowners should first verify the addresses, names, telephone numbers and references given to them by the contractors. Ensuring correct roof repairer identification information allows homeowners to find and deal with licensed and law-abiding contractors. If you are looking for a reliable Texas roof repair company, Killeen roofing is a great choice.  Homeowners should also make sure that the contractors are sufficiently bonded or insured. Proper liability and workers' compensation insurance ensures that homeowners are not subjected to the burdens of paying for injuries and losses that occur during roof repair. Roof repair Houston contractors should also be registered with the Better Business Bureau. Additionally, homeowners in Texas should avoid door to door solicitors, roof repairers whose references are all outside the state of Texas. Equally, they should avoid roofing San Antonio, Dallas, Austin, Fort Worth, and Houston contractors who insist on cash payments only.
Contractors who want money before materials are brought on site and those with no established track records should also be avoided. While homeowners should look out for special offers and good pricing, they should be completely wary of roofing contractors Houston TX, Fort Worth, Dallas, San Antonio and Austin, who offer exceedingly cheap services. It is prudent for homeowners to obtain and compare at least three written bids before they can make their choices. Moreover, homeowners should ensure that all terms of warranty and agreements are in writing and signed. Similarly, the homeowner should keep a copy of the roof repair contract. The roof repair application should comply with the insurance company's guidelines and should be eligible for a Certificate of Compliance from the TDI. Lastly, homeowners should make the final payments when all the work is completed as agreed.
Roofing companies in Texas charge $100-$350 to repair a 10×10-foot square of asphalt shingles, which they consider to be one square of roofing. When the same amount of work is completed by handymen, the homeowners pay $95-$127.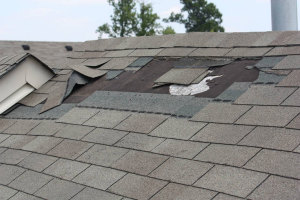 When, however, a roof repair Dallas, Austin, Fort Worth, San Antonio or Houston company is employed to repair 10×10-foot square of wooden shingles, the homeowner will pay $210-$1,000. Handymen charge $135-$175 to complete the same work for wooden shingles. The quoted fees cover installation of new shingles, cleanup of debris and old shingles, and sealing leaks and damaged sections with roof cement products. Nonetheless, many roof repair contractors usually give 10-30% discounts and the prices may be even lower.
Sometimes, the roof repair job may be so extensive and the contractors may have to charge extra fees. For instance, a roof repair Houston contractor, who is called in to repair a roof that slopes into a valley in which the flashing material helps water run offs into the gutter system will charge extra fees for the job. Similarly, roof repair Dallas, Houston, Austin or Fort Worth contractors will charge more to repair vinyl or metal stripping that act as sealed barriers between chimneys and roofing materials, skylights, faulty flashing chimneys, flashings (metal or vinyl) that seal the edges of skylights, and valley roof flashings that are used on roofs where slopes create valleys for water drain off. When a Fort Worth, San Antonio, Houston or Dallas roofing company adds the extra fees for additional work, the overall cost for a complete roof repair job may range from $300-$500.
To gain an accurate state specific estimate to replace your roof use our online roof replacement calculator.
Choosing the Best Roof Repair Materials for Use in Texas
Texas experiences the most severe hail and high winds. Therefore, roof repair Texas materials should be chosen carefully to avoid the need for further repairs too soon. While there are several potential roof covering materials that can be used in Texas, asphalt shingles are often prioritized because of their hardiness in these conditions. Nonetheless, the asphalt shingles selected should have been tested and their wrappers should be indicating compliance with either ASTM D 7158 Class H or ASTM D 3161 Class F. During a roof repair Austin, Dallas or Houston job, the decking should be inspected in order to allow for removal of damaged or deteriorated decking before new roof covering can be installed.
Moreover, for an effective job, the roof repair Fort Worth, Austin, Houston or Dallas contractors should use proper underlayment. Typically, a fixed number of underlayment is required for different roof repairs. For instance, two layers of felt are usually required for roof slopes ranging from 2:12 to 4:12. If the roof slope is 4:12 or greater, a single layer of felt is required. Indeed, during a roof repair Fort Worth, Dallas, Houston or Austin job, the specific felt that is used should be the one recommended by the shingle manufacturer. Furthermore, when installing the shingles, stainless steel or galvanized steel nails should be used. All the shingles should be installed in compliance with manufacturer instructions indicated in the shingle wrapper.
If the roof repair Austin, Dallas or Fort Worth job involves dealing with metal shingles, metal roof panels or concrete roofing tiles, contractors must still adhere to manufacturer instructions and tailor the materials for resilience to strong wind. The repair of skylights, roof turbines, and roof vents should be scrupulously done because of their immense vulnerability to hail and high winds. Homeowners should also choose materials with demonstrated wind resistance ratings. The skylights used by the Austin, Houston, San Antonio, Fort Worth or Dallas roofing company should be impact resistant and ASTM E 1886 and ASTM E 1996 tested, especially if they are to be used in hurricane prone regions.