Roofing Shoes: A Must-Have Tool for Safe Roofing
Ever slipped a little while walking on a roof? Maybe even, briefly, thought about roofing shoes?
Take a quick, twenty-second look, here, to see what can happen if you fall.
Whether or not you watched the video, you're likely to agree that safe shoes or boots for roofing are an essential tools-of-the-trade investment for roofing contractors.
The cost of the footwear is minimal, compared to what you could end up spending if you fall. Best of all, the shoes might even save your life. By wearing safety shoes, you may avoid costly medical bills, being off workbecause of an injury and most importantly, leaving behind family members to grieve the loss of a loved one.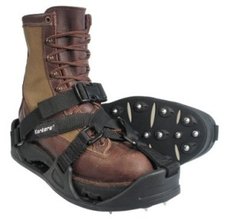 The solution is simple. Anytime there's roof damage that requires commercial roof repair, it's each professional roofer's responsibility to work safely. Wearing safety footwear isn't optional, it's necessary. With proper sole grip on your shoes or boots, moving around on a roof poses less danger, especially on steeper slopes.
Shoe or Boot Options for Roofing Safety
When it comes to footwear that keeps you safe while working on a roof, you have a few effective options to choose from, depending on your preference and budget. Choose from an attachable boot add-on (for boots with gripper soles) that has interchangeable foam or spike pads, made to keep you on your feet, or shoes and boots designed specifically for roofing professionals. These safety work shoes are versatile, having a business casual look, but also having the performance of a rugged work companion with traction sole construction that keeps you from falling.
Additional Benefits of Safety Shoes for Roofing
Walking on a roof can be a balancing act at times. Safety shoes for roofing have a special design to help each step a roofer takes be a steady one. And, no matter if it's pinnacle shingles or pro panel roofing that needs repair in extremely hot weather, safety shoes for roofing have a stay dry lining that pulls moisture away from the roofer's feet.
Roofers bend and squat a lot, too. That's why shoes made for roofing have flexibility and durability, to keep soles from cracking or tearing. And, talk about being on your feet all day, roofers seem to live in their shoes. Thankfully, manufacturers of roofing footwear made sure to add the cushioning and support needed to do the job comfortably. Stain resistance is another way that manufacturers have constructed these shoes to make a lasting impression for the life of the shoe.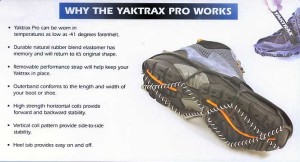 Having the right equipment for roof repair is crucial in providing quality workmanship. Roofing professionals with an outstanding reputation know this to be true. They'd never put a nail where a staple should go if it caused a shoddy look. The same goes for roofing shoes; they're a necessary tool for the job. Without them, a roofer has to work harder to stay safe, feel less comfort than necessary and be at greater risk than any one who loves him ever wishes he would.