Roof Repair California – The Ultimate Guide
Finding the right contractor for your roof repair job is not rocket science, and we are going to talk about many important aspects of this topic herein. We are going to give you details on how to hire the right contractor in California, a state with almost 30 million people. The cost of this service will be the second topic, and the final part will deal with how you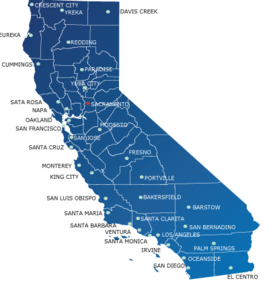 can repair a leaky flat roof. Since the total cost of any Roof Repair Los Angeles for example or any other city varies a lot, we are going to pay special attention to this topic. Another part of the article will deal with the credibility that any roofer must have so that you can be one the safe side. Since anything may go wrong with the roofing job, we are going to dedicate another section to insurance. There is also another section about the licenses that a roofing contractor in Orange County, or San Diego or any other place should have so that you can avoid many headaches in the future.
Roof Repair California – Hiring Contractors
Depending on both your budget and style of the house, you will choose between slate, wood, and shingles. Look for contractors as soon as possible, and ask friends, neighbors and loved ones on this topic. In addition, the association of local builders will help you find the right contractors. Get as many quotes as you can from different contractors and be sure they bid on a particular type of roofing.
Be sure they put in the cost of removing old roofing too as removing the old roofing is not always necessary. Since most roofers have experience with low-cost asphalt shingles, be sure they have experience with both slate and wood roofing. Enquire about their past customers and previous works and they should show you pictures of them too. Get in touch with their past customers and ask them whether they are happy with the services of the roofer. Completion date, start date, payment schedule, materials, and costs are some of things both parties need to agree on.
For a state by state estimate of your roof repairs try out our online roof replacement calculator.
Square
Many contractors require a small payment upfront. One square of roofing equals 100 square feet, and asphalt shingles may have a guarantee of up to 40 years. Wood roofing can cost up to three times the cost of asphalt shingles, and slate roofing is by far the most expensive. Make sure your slate roof is not a fake one, as many of them are made of some manufactured materials. Take into consideration any delay related the weather, and avoid paying a contractor any money in cash or the total payment for the job upfront.
License, Permits and Insurance
Since many state laws require roofers to get a license and the state of California is no exception, be sure your roofing contractor has one. The local builders office will provide you with information about licenses and permits for a particular contractor.  Remember to conduct a check by County, for example Orange County Roofing. Your contractor should have appropriate insurance coverage so that both you and the workers get protection in case something goes wrong. Make sure the roofer can provide you with copies of his insurance policy.
If your contractor is going to employ subcontractors, be sure they have appropriate qualifications to perform this kind of job and they have insurance too. Sign a contract with your roofer, and ask anything you do not understand. In addition, be sure they offer appropriate guarantees for the job. The Licensing Board of California allows you to check out whether a contractor has the proper license, and typing the license number of the contactor into a small box is all you have to do.
Credibility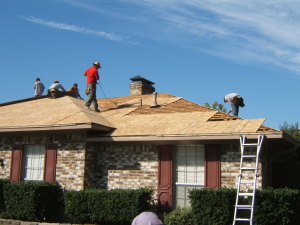 Your contractor should also be member of a roofing association, which will add more credibility to their job. To narrow down a quality list of roofers, call their customer service representatives so that you can assess their level of professionalism. Go to the BBB.org and find out any claims filed against the firm.
San Diego Roofing – How Much Roof Repair Costs in California
Roofing San Diego consisting of asphalt shingles might cost up to $5,000, and the higher-end roofs might end up costing up to $25,000 with an average price of $12,000. However, some people have paid up to $150,000 for a new roof while others only $4,000 which are mostly lower-income households, according to Angieslist.com.
Roof Repair California – Repairing a Leaking Flat Roof
Stand Outside
Stand outside the house and look at every square feet of the roof. Look for rot, tears, cracks, among other things. Mark the irregularity found on the roof by placing an item that should not blow away. Inspect all the places where sheathing meets brick.
Water trail
Follow water trails by using a flashlight, and then poke them up with a nail so that you can fix the offending area.
Repairing a Crack
To repair any crack on your sheathing, clean up the area by scraping off any debris or dirt. A trowel will help you to squeeze any roofing cement into a crack, and then let this cement cover the crack. Pour more cement on the crack and then feather it for drainage. To repair a bubble, use either a heavy-duty razor or carbide blade.
Repairing a roof in California or any other city calls for the proper judgment and the right advice. You need to know upfront the total cost of repairing your roof, since the cost of this task varies depending on many factors. Since you might end up paying anything between $4,000 and $150,000, you should know well in advance what you need to pay for this type of repair job. You should also remember that one square for roofers equals 100 square feet for the job, which is a terminology that is important to understand. Depending on the type of roof you want, you need to write down a budget that allows you to pay for these expenses. In addition, your roofing contractor should have lots of experience in this field, along with the proper qualifications for the job. You should also pay special attention to whether your roofing contractor belongs to a roofing association of any kind, as you need to hire a roofer with tons of prestige. Insurance and worker's compensation are some other things you need to take into consideration.