Pros and Cons of Different Green Roofing Columbus, Ohio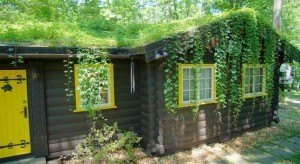 The advent of green roofs reflects the collective awareness of the masses on the greenhouse effect of fossil fuels that ultimately leads to global warming. Preventing this unwanted climate change led to the production and use of various roofing materials that help protect the environment.
Below are some of these most common roofing materials used for green roofing Columbus, Ohio and their benefits as well as disadvantages.
Wood Shingle or Shake
Woods gathered from sustainably-growing trees are ideal for people who prefer classic wood shingles for their homes. These are also biodegradable and made from natural materials.
Unfortunately, wood shingles are expensive up front and flammable, which limit the options of those living under controlled areas or where the occurrence of fire is high.
Recycled Shingle
Manufacturers came up with shingles with recycled contents that resemble wood shakes and slates. They have a long life span and are recyclable, providing an excellent choice and low-cost alternatives to the more expensive slate and wood tiles.
So far, no recycled shingles are available in white, which would truly make the roof a cool roof.
Slate or Clay Tile
Their durability make slate and clay a favorite among homeowners. They also project that natural and classic look that augments the elegance of historic-designed homes. Clay tiles are cool roofs and therefore enhance the energy efficiency of your homes.
They are, however, very expensive with prices almost double those of metal roofs. Their weight might also require houses to be reinforced prior to installation, which further adds to the cost. Further, regular maintenance is required to replace damaged tiles.
Solar Panels
The number of homes equipped with solar panels are rising. The increase is a testament to the proven benefits that solar panels bring in terms of huge savings from energy bills. Using solar panels also means relying less on fossil fuels.
A big disadvantage of solar panels is their huge upfront cost. While you may save money in the long run from electric bills, it will take years before you can recoup your investment.
White or Cool Roof
A cool roof is painted with light color to reflect sunlight and minimize the absorption of heat by the roof, resulting to the cooler interior of the house. This method promotes energy efficiency while curbing the urban heat island effect.
A cool roof does not automatically mean that it is eco-friendly. The material used could have been made from asphalt shingles, which are petroleum-based and non-recyclable.
Green Roof
The benefits brought by a green roof are many and varied—it provides insulation to your home, helps reduce heat island effect, cleans the air, and enhances the beauty of your home.
The initial installation cost is high though.  Regular maintenance is also required to keep the plants healthy and the roof in optimal condition. Repairing areas under the green roof could prove difficult and costly too.