How to Get a New Roof or Have Existing T Lock Shingles Removed
Many homes that were built in the 1930s and on have t lock shingles on the roof. This type of shingle was known to be incredibly durable and could withstand reasonable gusts of wind. Unfortunately, this type of shingle was actually discontinued in the year 2005 because many people were finding that they actually acted like a sail during a heavy wind and would pull up the entire roof along with the shingles themselves. Because of this unfortunate fact, a lot of home insurance companies will deny coverage to homes that still have the t lock shingle in place. This is why so many people are interested in having them removed and cheap shingles placed on the home
How to Get Rid of Old Shingles
If you have older shingles and are having difficulties getting homeowner's insurance, it is important that you have the roof replaced with something that is more suited to you and your family. The cost of metal roof installation is often well worth it because these roofs are incredibly durable and are meant to last for years. Plus, most insurance companies have no problems covering homes that have this type of roof in place.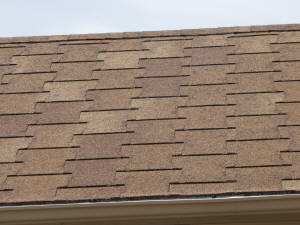 If you are thinking of going with a cheaper shingle or roof type, it is important to have the job done by the experts. While it is easy to see how you can save money by doing the work yourself, it can be dangerous to climb onto the roof to remove old shingles and replace them with brand-new. Only a licensed professional should be doing this job for you because this can guarantee that it will be done in the correct manner that will leave your home looking and functioning quite well.
The Cost of a New Roof
Having a new roof installed can be a bit pricey, so there are a few options available to you. Your first step is to use a roof cost calculator to determine how much the job is going to cost according to the specific type of roof that you are choosing. You can then decide if you need to go with something a bit cheaper or if you want to stick with what you have. While getting a new roof installed can be an expensive initial investment, it can also prevent future issues from happening that might concern a poor quality roof.
Your next option available would be to have the roof you already own repaired. Let's say that you want to stick with the shingles that you have, even though they are no longer in production. You can have the roof repaired well so that they function the way that you want for many more years to come. Repairing an existing roof will save you money and can get rid of the spots that cause leaks, drafts or other issues inside and outside of the home.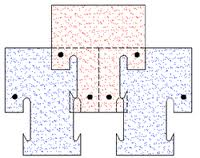 By being able to have a quality roof on your home, you will find that the home looks better from the outside and functions better on the inside. Older roofs, especially t lock shingles, can cause a myriad of issues that could cause major problems within the home. These shingles are no longer being manufactured because they have been known to do more harm than good in terms of a storm that comes through your town or city. The most important thing for you to do is to calculate the cost of either a brand new roof or a roof repair so that you can decide which option is the right one for you.