DIY or Roof Repair Orlando Experts?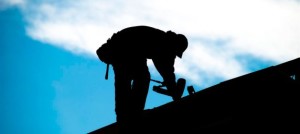 Many home renovation projects can be accomplished by homeowners without engaging the services of professional contractors. In fact, many people today prefer to do by themselves home improvement tasks that are not too complicated or dangerous to leave to professionals.
Roofing projects require substantial investment of your time and money in order to complete. Since roof is the first defense of your house against the weather, roofing requires precise installation of the parts in order for it to function as it was intended. Before deciding whether to do-it-yourself (DIY), or leave the installation or fixing to roof repair Orlando experts, consider these things first:
Advantages of DIY Repair
Doing the job yourself gives you absolute control over the time that you actually perform the repairs and timetable when to finish the project. This arrangement works great if the days and hours of construction work matter to you and your family. Since you are in control of your time, you gain flexibility in schedule that you can take advantage of especially if you have to do other equally-important tasks during the period of repair.
You have total control over your work and the result of your roof project. Since you will be performing the actual work itself, every detail of the repair is subject to your direction and management.
You can save a lot money if you perform the repair yourself. Costs for contractors constitute a significant part of roof repair budget, which when computed on top of your expenses in buying roofing materials could add to a hefty amount.
Advantages of Roof Repair Orlando Professionals
If you do not have the required tools for roof repairs, you will incur additional expenses buying these tools and equipment. Money you spend for these hardware pushes up your budget even more. On the other hand, contractors are already properly-equipped for roofing jobs.
Some product warranties demand proper installation of the roofing materials. You could void these warranties if you are not familiar with the proper way of installing these materials.
Roof repairs, similar to other home construction projects, require expertise, extensive manual labor and certain degree of physical strength. If you do not possess these attributes, perhaps it is better to leave these kinds of work to the experts.
Roof repair demands extensive time to complete especially if you do it yourself. You have to commit your time to performing the work. Sometimes, hiring professionals to do the job is more practical than attempting to do it yourself. The income opportunity that you lost while doing the repair could be more than the cost of hiring professionals.