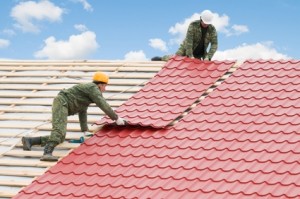 Whatever may be the cause of your roofing system's failing performance, you have to make remedial measures as soon as possible to prevent further damage to your roof, which leads to costly repairs or replacement. Before undertaking any roof repair Memphis work, ask yourself these questions to ensure that you will not be wasting your money on unqualified contractors, sloppy work quality or unforeseen costs.
What are the qualifications of the contractor?
The role played by roofers is vital because even a good roofing material will prematurely fail if it was not installed properly. Check the credentials of your contractor and its track record before signing a contract.
Will your contractor be using containers for the refuse?
Discarded materials from the old roof such as broken shingles have to be taken down and put someplace. Your contractor must have containers for these things so you need not have to worry where to put them after the project is completed.
Are there contingent plans in case the weather acts up during work?
Despite today's advancement in technology, the weather remains unpredictable at times. Your contractor must have systems in place to deal with sudden downturn of the weather.
Should I remove my old roof?
While it is alright to put a new layer of roof over the existing one, there are cases when the old roof should be removed before installing new one. If rotten wood frame or soft spots lie underneath the roof, they have to be replaced or fixed before you put on a new roof otherwise you will be facing costlier problems in the future.
Will there be an onsite point person?
There must be a project manager on site who can answer your questions. Projects rarely run smoothly without glitches. Once they happen, there should be someone on site whom you can talk to and discuss the problems.
What are the future uses of the roof?
Some people install solar panels on the rooftop or vegetation to make a green and eco-friendly roof for their houses. While these are good decisions, homeowners could have saved money and time if they took into consideration these uses when they first built or renovated their house.
Will the contractor be using ladder stabilizers or standoffs?
Your roofer should be using these equipment when installing new roof over your house to protect the gutters. Without them, your gutters will be taking the brunt of the weight of the extension ladders, which can weigh up to a few hundred pounds.